MyForce News
Projects. Accomplishments. Inspiration.
News
Read all about our newest projects and accomplishments.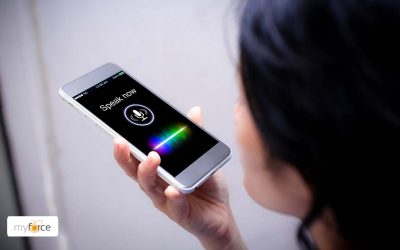 Speech Technology brings a wide range of applications towards your company. Are you not sure what Voicebots, Speech Analytics and Voice Biometrics can mean for you? Do you wander how you can sustain innovation by implementing them into your company? Voicebots use...
read more
Burgemeester Maenhautstraat 44C
9820 Merelbeke
Belgium
+32 9 210 17 70
info@myforce.be
Our latest accomplishments:
Vendula Kourková, Quality Supervisor Comdata: "Implementing MyForce speech technology and Phonexia speech analytics into the call center of one of our customers and integrating it with the BISON tool was just great." MyForce created a graphical interface that not only...
read more
After last year's recognition by the European Union as innovator (Read more about this), we're extremely proud that the technology of MyForce has been chosen as only winner in the Call for Innovation from Proximus. Over the last 3 months we have been challenged...
read more